Christmas is almost upon us and the amazing printing elves are working around the clock to get your tees printed and out to you as quickly as possible. Other than international orders, which are out of my control with customs, all American orders placed before the 10th of December should arrive in time for Christmas. Please note, any orders placed after this date will likely be printed in January. Thanks for supporting my art and helping me support my family this past year! - Your friendly, neighborhood designer friend Matt
'Significant' 1 of 1 Artist Prints
When people ask me what I do for a living I usually refer to myself as a graphic designer, not an artist. I have never felt comfortable using the word 'artist' before as I have always felt that the great artists that I respect, create something with a huge emotional response that my fan art doesn't really give.
It's now the beginning of 2022, several years after a pandemic swarmed across the globe affecting the 7.9 billion lives here on Earth, with over 349 million cases at the time of writing this… those are some scary statistics that can make our lives feel insignificant in the grand scheme of things.
I wanted to create a piece of art that you can place in your home or gallery and remember that you are significant. You might only be one of the billions of people in this world, but the journey you have made in your life has impacted everyone around you that you love. In your world, you are at the centre of it. Your life has meaning, you have helped others on their journey and you have left your stamp on this world like the hundreds of generations of your family before you. YOU ARE SIGNIFICANT.
This art project will be produced as 1 of 1 prints in colours to match the room they are going in. No two will be the same with completely randomised dots in your unique world and the canvas size of my choosing to match your room. Once created your one-of-a-kind design will be printed on matt textured Hahnemühle German etching art paper. This heavyweight 310gsm etching board provides a beautifully textured, yet smooth, finish for the finest museum-grade quality art.
…And now after writing this and creating my first 3 designs in the series I can finally call myself an artist!
Please double check your shirt size before placing your order and if in doubt size up.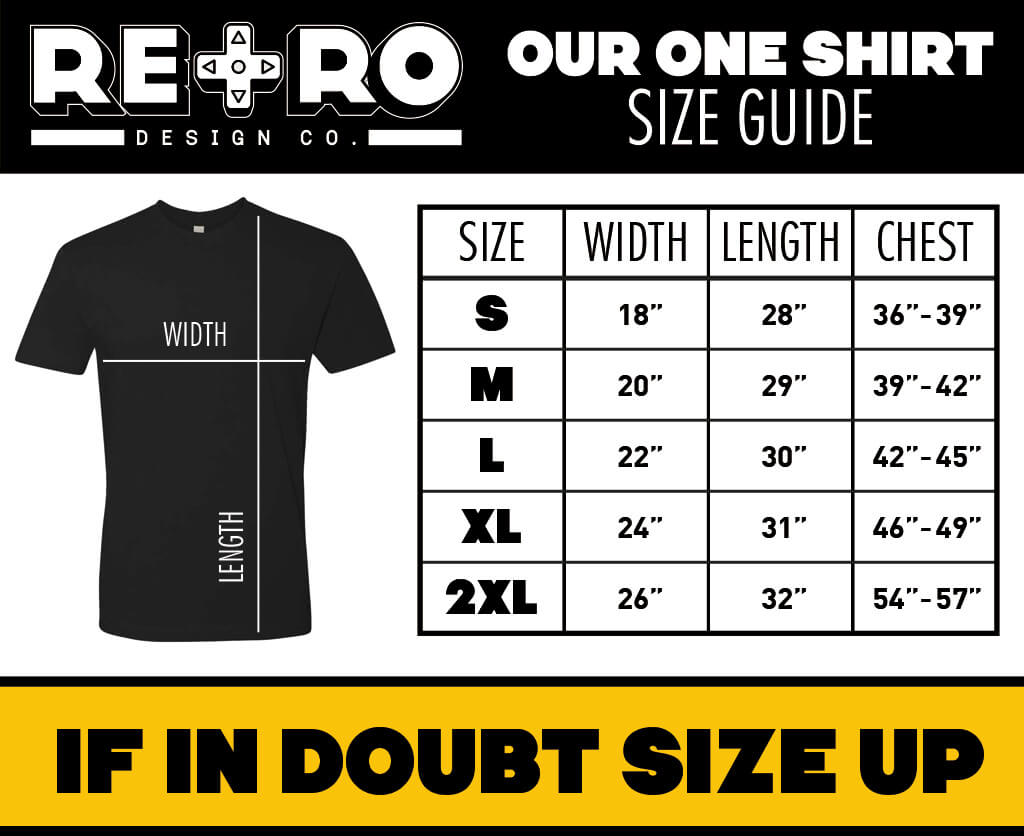 As much as I want every one of my customers to be 100% happy with their purchase, the print factory still charges me if you order the wrong size. Due to this there are limitations on my Returns policy.
"Free" U.S. Shipping on All T-Shirts & Hats!
Unlike big foot, who I am pretty sure I saw in a night club in Berlin once, there is no such thing as free shipping. Why the hell am I telling you this?
Well, if you're here to buy my merch, you're one of the family… and you don't lie to family! The reason I chose free shipping for my website, is because the awesome guys that print my tees offer a flat shipping rate (for US Postal Service First Class). I included it in the shirt price so you don't have any nasty surprises at the checkout.
Each T-shirt is made to order in our factory in Portland, Oregon. Printing is generally complete within 3 – 12 days (depending on how busy the print queue is). Please allow extra time for delivery.
Times can fluctuate due to high demand. If your order has not arrived within 14 business days, please contact me directly and I'll embark on an epic mission to track down your goods.
International Delivery Now Available
I love seeing my art all around the world!
Due to the amazing quality of my American factory, I am reluctant to use localised printers; even though they would of course get to you quicker.
Like a refreshing pint of Guinness, I think good things are worth the wait. I have added ePacket shipping options for my international customers not in the US of A.
Why ePacket? I know it was originally set up for Chinese merchants to send stuff to the US, but their shipping, unlike USPS, comes with tracking so you can see where they are in the world and the cost of shipping isn't going to massively break the bank for you guys.
I have also added a budget shipping option with no tracking, but I have found that this can be slower in some countries, so please be aware of that when selecting your shipping option.
Please Note: All deliveries outside of the US may be subject to customs delays and charges. This is completely outside of my control.